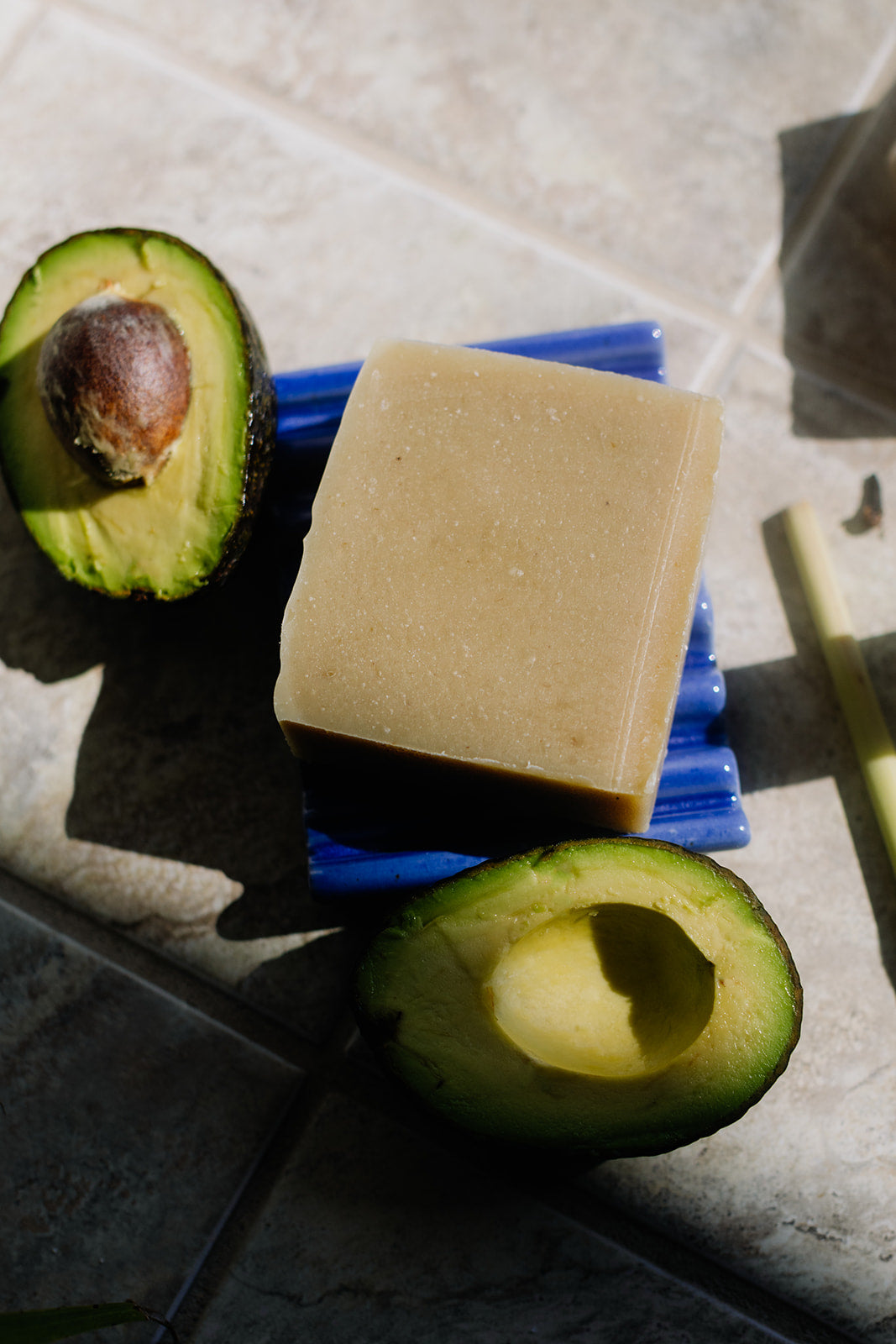 Avocado Soap
Introducing our luxurious avocado soap, crafted with love and care by The Sage Soap Company. Our soap is made with a blend of high-quality oils, including organic coconut oil, organic olive oil, avocado oil, shea butter, and castor oil, which work together to deeply nourish and moisturize your skin.
But what really sets our avocado soap apart is the fact that we blend a whole avocado into each batch. Avocado is a powerhouse ingredient that's known for its ability to boost overall skin health. Rich in antioxidants, minerals, and vitamins C and E, avocado has been shown to reduce inflammation and boost collagen production, which can help to reduce the appearance of fine lines and wrinkles.
To enhance the already amazing benefits of avocado, we've also infused our soap with a tantalizing blend of lemongrass and lavender essential oils. This combination not only smells amazing, but it also has a range of benefits for your skin. Lemongrass essential oil is known for its antibacterial and anti-inflammatory properties, while lavender essential oil is prized for its ability to soothe and calm the skin.
So if you're looking for a soap that will leave your skin feeling soft, smooth, and nourished, look no further than our avocado soap. With its natural ingredients, delicious scent, and powerful benefits, this soap is truly a treat for both your skin and your senses.
Ingredients
Saponified oils of organic coconut oil, organic olive oil, avocado oil, shea butter and castor. Scented with lemongrass and lavender essential oils. 
Usage
Can be used safely on face and body skin. Using water, create a rich lather in your hands and cleanse your skin. Wash off immediately.