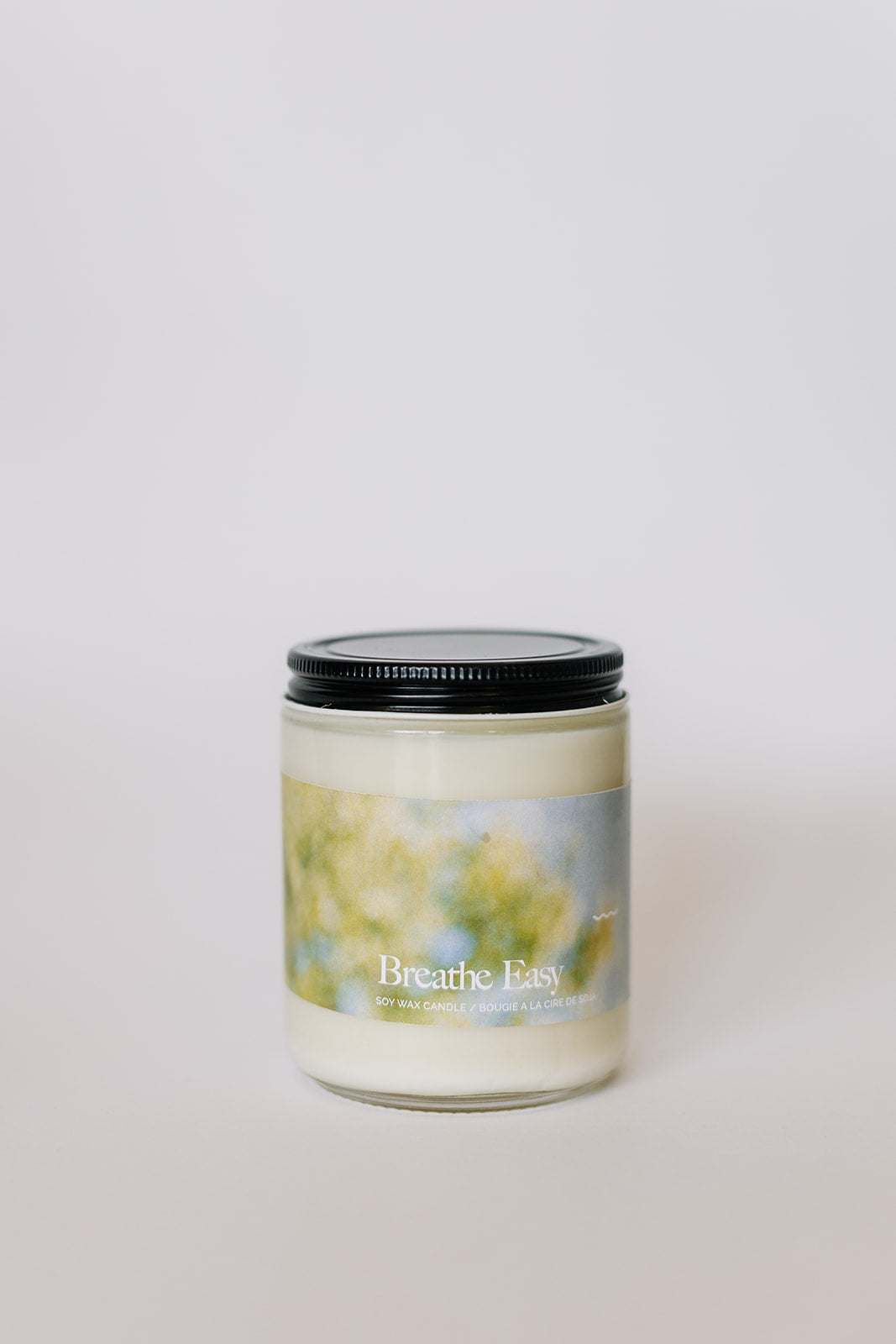 Breathe Easy 8oz Soy Wax Candle
Indulge in the ultimate spa-like experience with our Breathe Easy soy wax candles, handcrafted with pure natural ingredients, just for you. Our candle is inspired by our top-selling soap and features a refreshing blend of invigorating eucalyptus and peppermint essential oils, perfectly harmonized to create a calming and relaxing atmosphere that soothes your senses and clears your mind.
Crafted with 100% North American soy wax and 100% cotton wicks, our candles are eco-friendly, renewable, and provide a long-lasting clean burn. With a delightful aroma that lingers in the air, you can unwind with our Breathe Easy candle during your next spa session or indulge in a calming ambiance while relaxing at home.
Our luxurious candles are free from synthetic fragrances, providing a safe and healthy alternative. So go ahead, light up our Breathe Easy candle and let the gentle flicker of the flame bring tranquility and rejuvenation into your space. Choose The Sage Soap Company for all your natural wellness needs and experience the power of self-care with our exquisite Breathe Easy soy wax candles.
Essential oil blend: eucalyptus & peppermint 
50 hour burn 
Net weight: 226g/ 8oz.