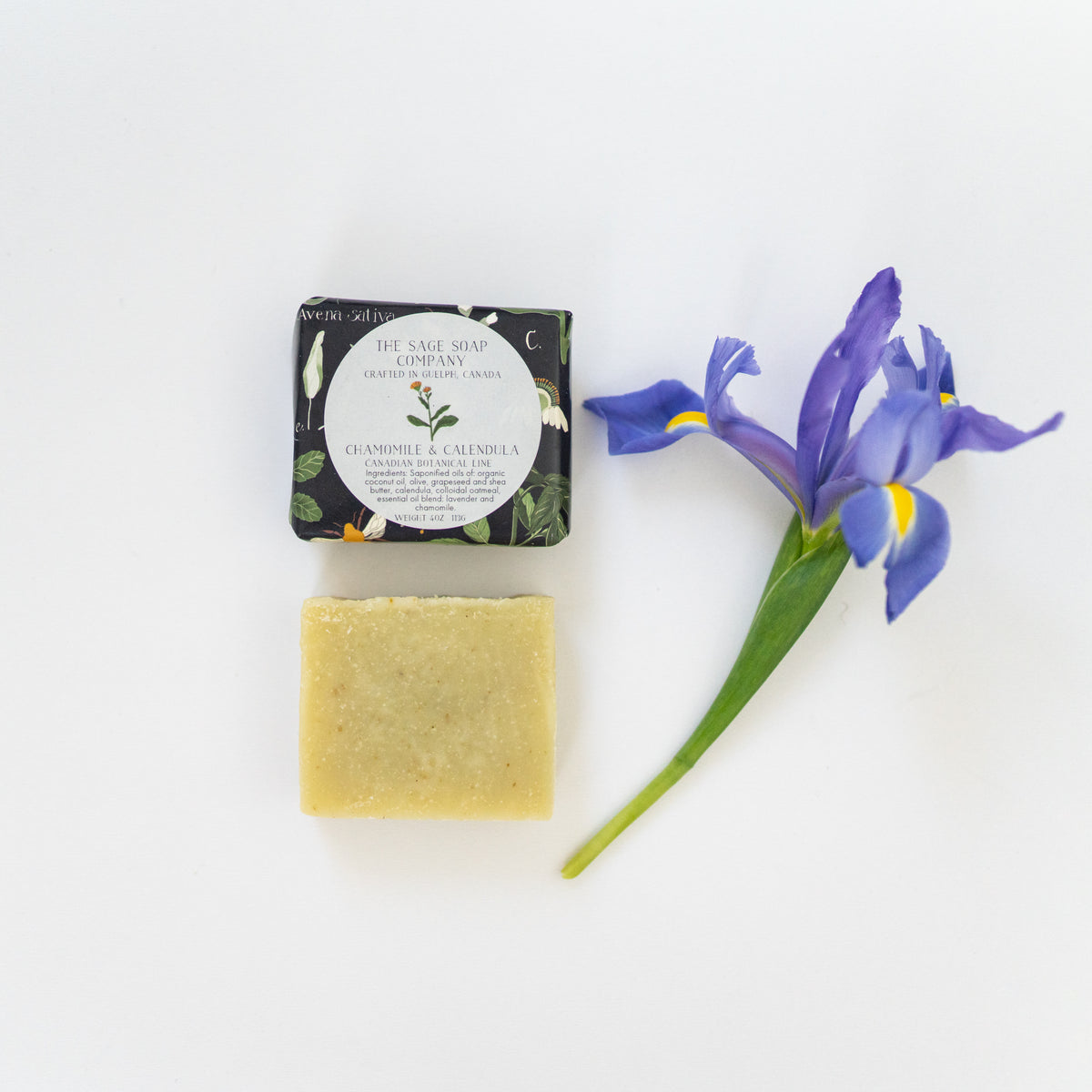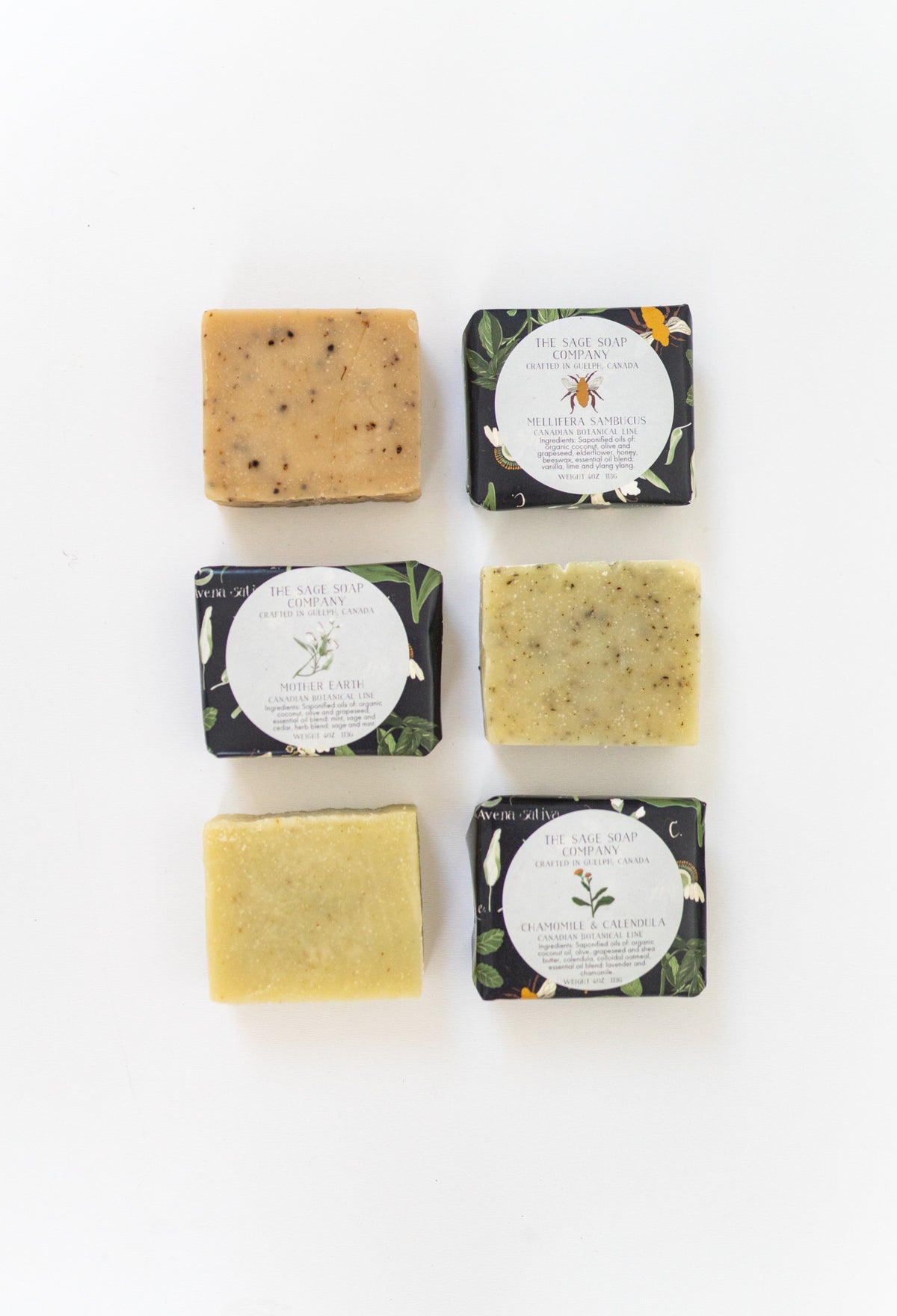 Chamomile & Calendula Soap
Chamomile & Calendula is one of the three soaps that make up our Canadian Botanical Line. This line features botanicals and essential oils that are grown in Canada.
Many of the ingredients that we use in our creations at The Sage Soap Company are grown at small farms or foraged locally. The three soaps are formulas that are meant to nourish your skin and invigorate your senses in a very Canadian way.
Each soap comes individually wrapped in a botanical print designed by local artist, Jenna Kessler. Jenna has a background in organic agriculture, so she enjoys painting botanical subjects, both edible and herbaceous. Jenna painted each plant individually and brought them together on a black backdrop, where they really stand out. The print contains the ingredients included in the Canadian Botanical Line. 
You can purchase each soap individually or as a trio with the other soaps in the line, Mellifera Sambucus and Mother Earth. 
Chamomile & Calendula is a perfect soap for sensitive skin. We made our own calendula oil by steeping calendula flowers in organic oil for several weeks. Calendula works wonders for minor skin irritations, eczema and dry or itchy skin conditions. It's safe for baby and adult skin. We use very little essential oil to give it a subtle scent profile. For this recipe, we wanted to create something very relaxing and blended chamomile and lavender essential oils.
Chamomile
The same way you can drink chamomile tea to relax, you can use chamomile to calm your skin. It soothes redness and irritation in a matter of seconds. It has amazing anti-inflammatory properties that make it ideal for people with rosacea.
Colloidal Oatmeal
"Colloidal" is just a fancy way of saying "powdered". We add oatmeal to our soaps to give it a gentle exfoliating property. It helps to soften and moisturize the skin and decrease itching and flaking.
Ingredients: saponified oils of organic coconut, olive, grapeseed and shea butter, calendula, colloidal oatmeal, essential oil blend: lavender and chamomile. Beeswax.