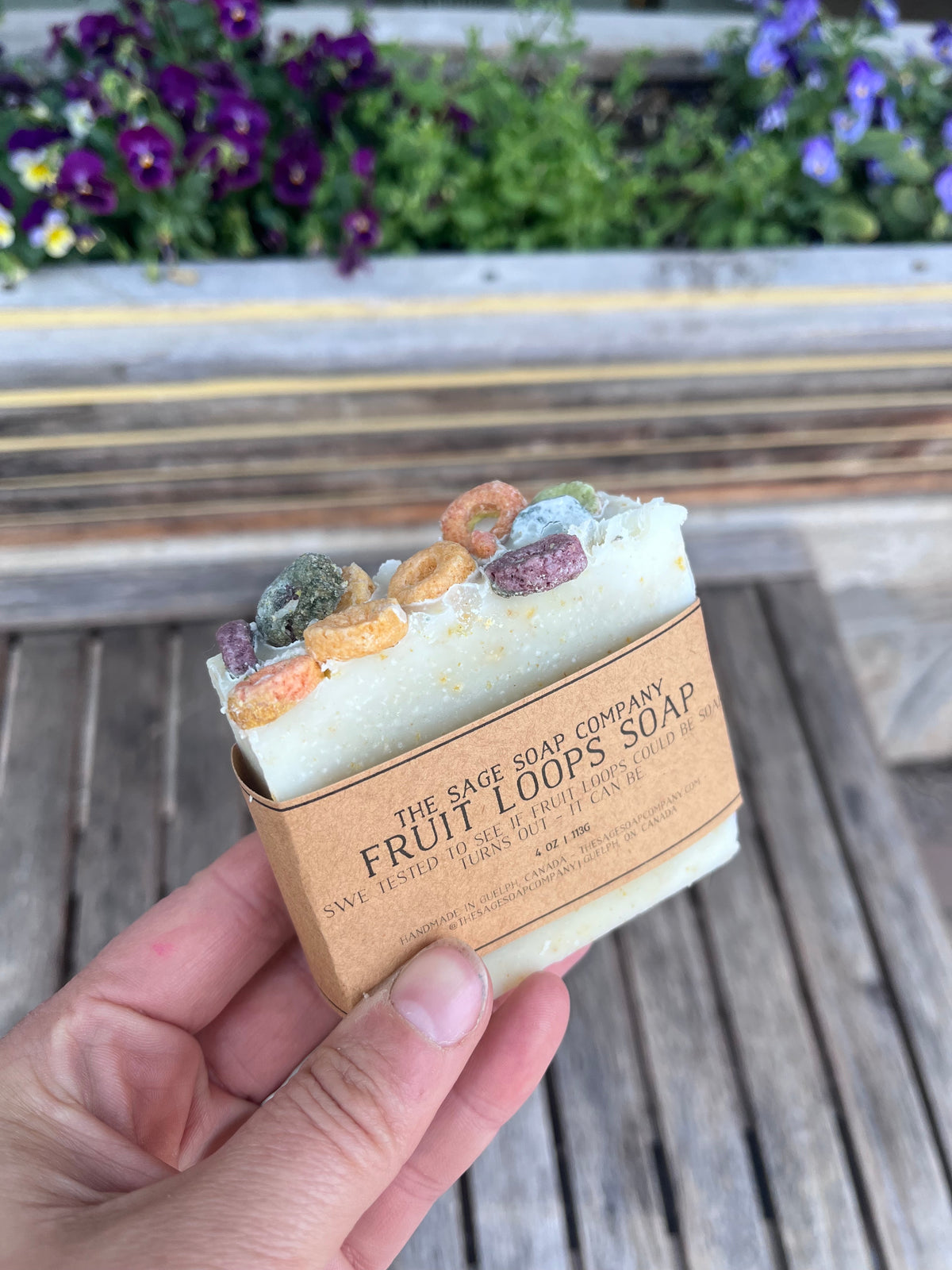 Fruit Loops Soap
Introducing our delightful new creation: Fruit Loops Soap! This vibrant and whimsical soap was born out of our popular "Can it be soap" series on Instagram. We embarked on an exciting experiment, incorporating ground fruit loops into our classic soap formula. The result? A really silly soap that smells pretty great. 
We blended vanilla and lime essential oils for the scent to create a refreshing and invigorating fragrance that closely resembles the experience of eating fruit loops! The base of this soap is crafted with our trusty combination of organic coconut oil, olive oil, and grapeseed oil, ensuring a nourishing and moisturizing lather that leaves your skin feeling soft and smooth.
We do advise removing the fruit loops before using the soap in the shower, as their organic nature makes them susceptible to mold. But fear not, as this small precaution doesn't take away from the sheer fun and silliness of this product. Fruit Loops Soap is meant to be a playful addition to your daily routine, and it's perfect for those who embrace a touch of lightheartedness in their self-care regimen. So, if you're ready to embark on a truly joyful and aromatic experience, give our Fruit Loops Soap a whirl!