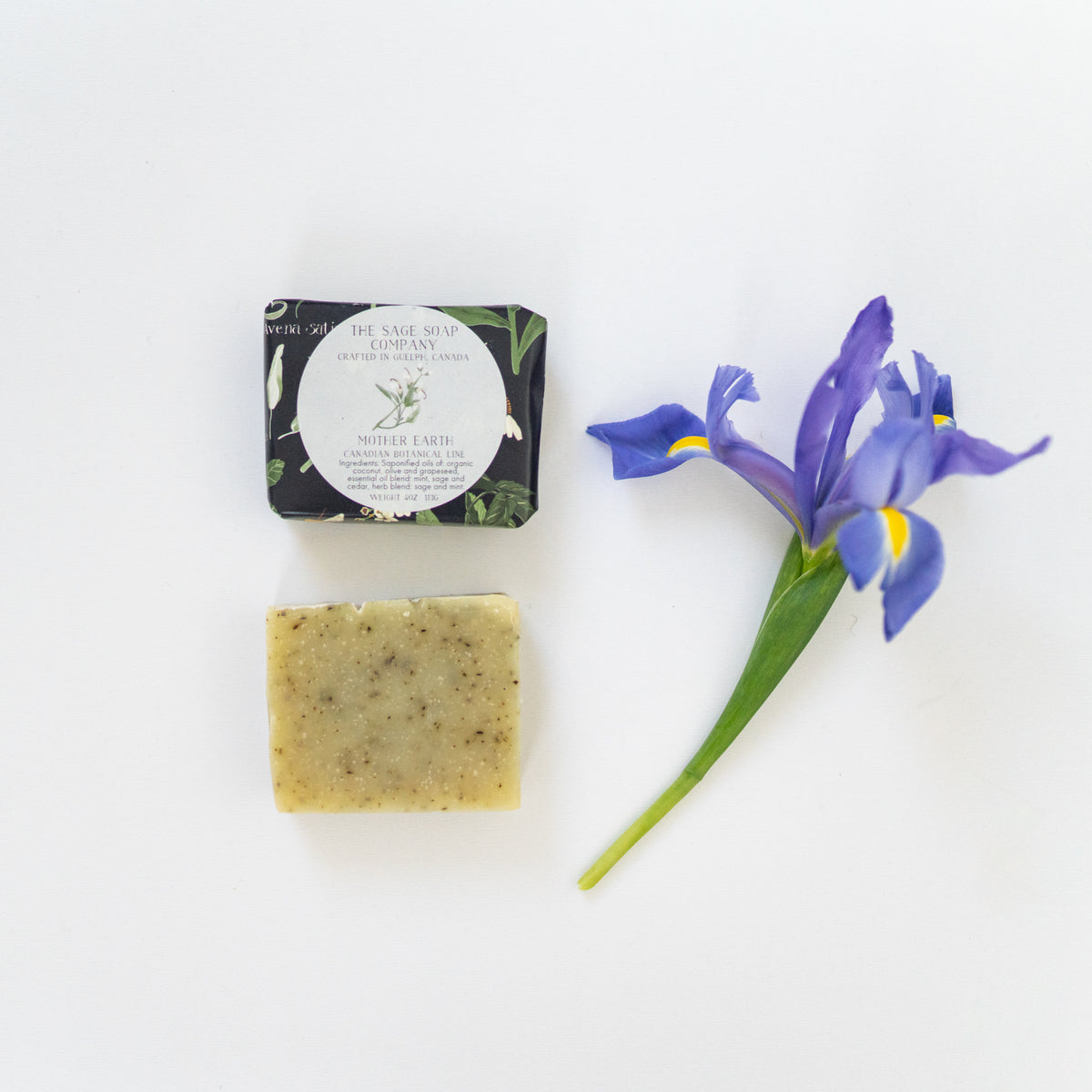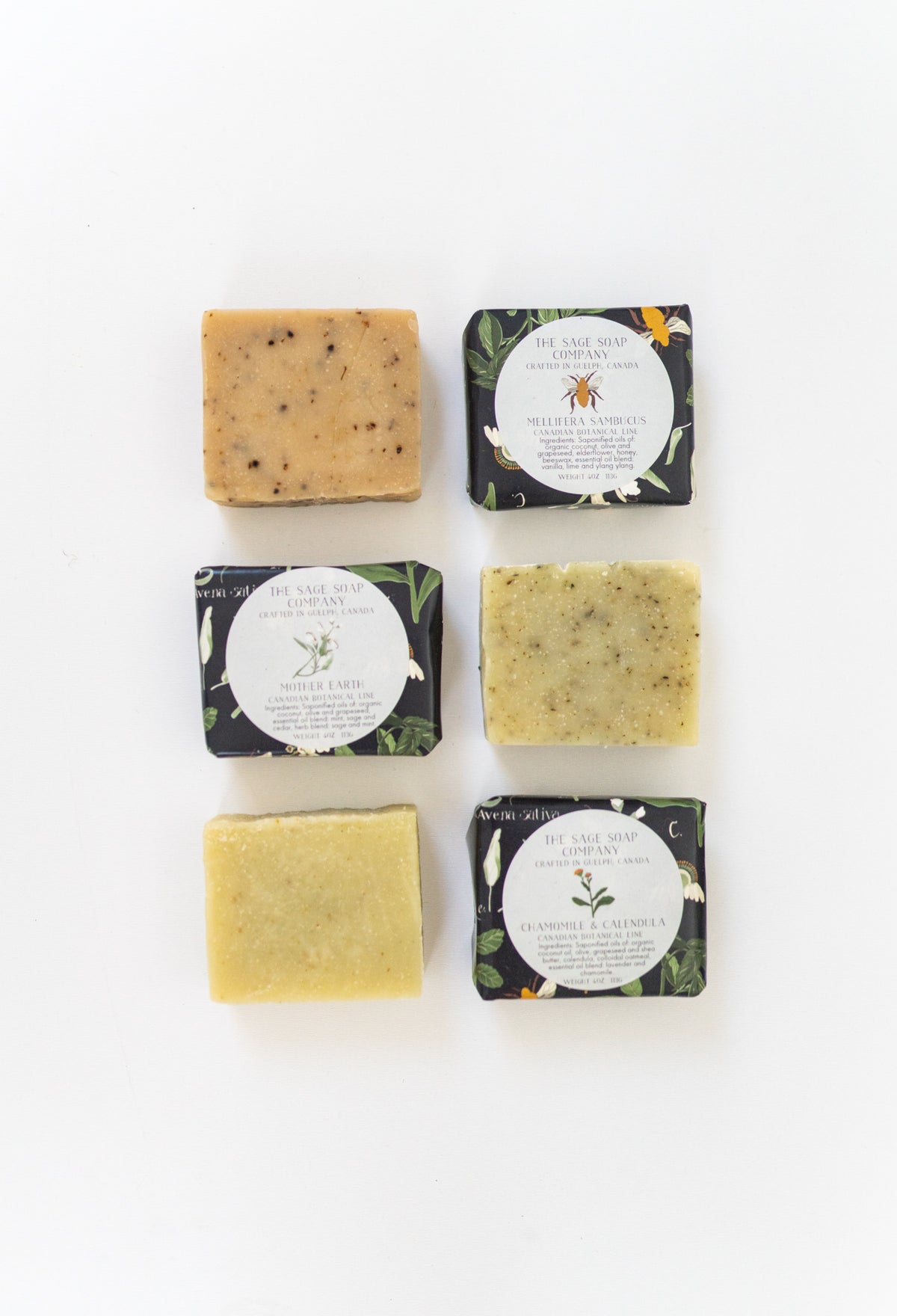 Mother Earth Soap
Mother Earth is one of the three soaps that make up our Canadian Botanical Line. This line features botanicals and essential oils that are grown in Canada.
Each soap comes individually wrapped in a botanical print designed by local artist, Jenna Kessler. Jenna has a background in organic agriculture, so she enjoys painting botanical subjects, both edible and herbaceous. Jenna painted each plant individually and brought them together on a black backdrop, where they really stand out. The print contains the ingredients included in the Canadian Botanical Line. 
You can purchase each soap individually or as a trio with the other soaps in the line, Mellifera Sambucus and Chamomile & Calendula.
Many of the ingredients that we use in our creations at The Sage Soap Company are grown at small farms or foraged locally. The three soaps are formulas that are meant to nourish your skin and invigorate your senses in a very Canadian way. 
Mother Earth is made up of three ingredients that grow abundantly in gardens all over Canada: mint, sage and cedar. Mother Earth is a deification of the earth. She appears across many cultures, mythologies and religions. In Hopi mythology, when she is called upon, she will help people in many ways, such as giving advice or providing medicinal cures. The three ingredients included in this formula are all healing in nature and meant to nurture.
Mint
We used both peppermint essential oil and dried Canadian mint in this soap. Mint is one of the best known essential oils in aromatherapy. According to Suzanne Fischer-Rizzi's book Complete Aromatherapy Handbook, mint helps people become clear-headed and refreshes spirits. It's ideal for treating headaches and helps to stimulate the lymph system and drainage of lymph fluids. 
Sage
We use Salvia Officinalis in many of our creations. Salvia officinalis has been used since ancient times for "warding off evil, snakebites, increasing women's fertility, and more". The Romans referred to sage as the "holy herb," and employed it in their religious rituals. Sage has a long history of culinary and medicinal uses. There is research that suggests that sage contains a range of anti-inflammatory and antioxidant compounds. Certain extracts of salvia officinalis may have positive effects on human brain function, but due to significant methodological problems, 
Cedarwood
Used cosmetically on the skin, Cedarwood Essential Oil can help soothe irritation, inflammation, redness, and itchiness, as well as dryness that leads to cracking, peeling, or blistering. It helps regulate sebum production, eliminates acne-causing bacteria, guards the skin against environmental pollutants and toxins, reduces the chances of future breakouts, helps to eliminate unpleasant odors, and reduces the appearance of the signs of aging.
Ingredients: Saponified oils of coconut, olive and grapeseed, mint and sage leaves, essential oil blend: mint, sage and cedarwood, beeswax.